Booking.com is by far my most profitable channel for me. Almost 8 out of every 10 of my bookings are from booking.com. They have a fantastic, highly sales focussed infrastructure which includes free promotions, google ads, and more. They have been the largest online travel agency (see this article) for more than two years in a row, and have by far the largest market share in Europe. In this article, I give you 10 easy and highly actionable tips on the best way to get more bookings on booking.com and climb the booking.com ranking algorithm FAST!
I get more bookings on booking.com for a couple of very specific reasons. I make great use of their promotional tools (for example I'm running a summer promotion now and a Christmas early booker promotion), I use their visibility booster to increase my commission in exchange for higher rankings in the search results, and because I have great reviews, they rank me highly anyway.
However, one paragraph does not sum up how I've got more bookings on booking.com so let me explain, point by point what you can do to increase bookings.
1. Use Booking.com's promotional tools
If you want to become a booking.com "preferred partner" using their promotions is one of the most important things to do.
Booking.com offers a massive range of promotions. Some of the promotions are included in their global marketing campaigns, and some are only available to account holders or genius members.
Booking.com like it if you use their promotional tools. They rank you more highly, and you may get the chance to join their preferred partner program (as mentioned).
The only caveat being, make sure your prices on other sites are the same. Otherwise, you'll get into trouble with booking.com and other sites.
Here's a snapshot of their promotions tool: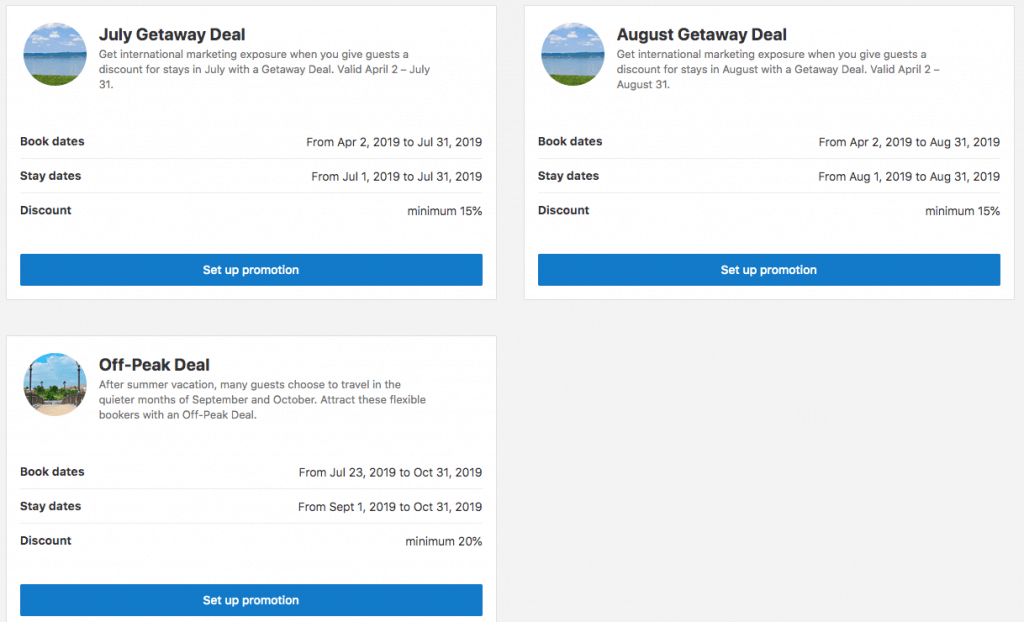 2. Constantly adjust your prices based on demand to get more bookings.
There is also a post that deals with pricing here. Essentially, make sure you charge more in the high season, and when there are events on in town, and constantly watch your competitors for their price adjustments. This is a business where you have to be on the ball!
Get Free Premium Content
I'll occassionally email premium insiders' tips!
By subscribing, you agree to get emails from us. I'll respect your privacy and you can unsubscribe any time. Look out for a confirmation email in your inbox.
3. Ensure you use the non-refundable pricing option
The fact is that price, reviews and photos are one of the key factors when someone chooses to make a booking. If the potential guest is 90% sure they want to stay at your location on the dates they have selected, it is highly probable that they will choose the non-refundable option because it's cheaper.
Therefore: I heavily discount on non-refundable prices. This doesn't mean my non-refundable prices are low, it means the flexible pricing is just much higher. In general at least 40% more. Most of my bookings are non-refundable, and this means if the guest cancels for any reason, you can still charge them. 
This is particularly important if you have a property with a small number of units. It doesn't matter if you're a 500 room hotel, but if you have a small number of apartments – as we do – you will struggle to fill these if someone cancels at short notice.
Even my flexible rate is only flexible a month before arrival. 
4. But – offer a reduced refund for non-refundable bookings!
We set up an automatic email as soon as anyone (from any channel) books stating that if they have booked the non-refundable option, and they need to change their plans, they should contact us, and we will be able to refund between 25%-75% of their booking fee depending on the time they inform us of their wish to cancel, if we fill the apartments on those dates.
This has a number of very important benefits:
You give your non-refundable guests a nice "surprise" by adding more flexibility.
If people do want to cancel, and it's non-refundable, in my experience they don't usually tell you, so the apartment is empty, and the booking is a no show….
….Whereas if you actively let people know that they will get some money back if they cancel, then they are incentivized to do this, and you get to fill the rooms/apartment again and charge 25%/50% of the fee to the original booking.
Since starting sending this simple automatic email we've had far few zero occupancy nights and been able to make more money, and crucially we've been able to refund some money to the non-refundable guests.
But remember, this offer is only – if we will the rooms.
5. Use the Visibility Booster Function
The booking.com visibility booster function is a clever tool and essentially means you can increase the commission you pay to booking.com in exchange for increased rankings in the hotel search results.
(I would highly recommend you become intimately familiar with the booking extranet as this gives you a huge amount of advice and booking tips, how to optimize your booking.com images, improve your booking.com ranking, run promotions on booking.com and generally how to advertise on booking.com well).
This is probably booking.com's most important feature to increase visibility on their site and therefore bookings.

I have this switched on almost all of the time. I tried using it for a month without Visibility Booker switched on, and our bookings dropped by 20%. Use this, it's an excellent tool.
6. Use Awesome Photos
This sounds obvious, but many properties don't focus enough attention on photographs. This is especially true of older, well established B&Bs and small hotels. Have a look at some in your area and see if you agree. Of course, it sounds obvious, but as the saying goes, 'a picture's worth a thousand words'. Nevermore true when booking a place to stay.
Contrast this picture……….
……….with this picture.
This is obviously just the same picture, one poorly edited, one natural but well taken.
I have seen so many listings that are killed by photography. It is well worth investing in professionally taken pictures. And, even though my pictures have been professionally taken, I still don't like them and want to get a new set done – because they make so much difference to your booking rate. One thing you can do with your pictures is run a "split test". A split test is a technical term for a focus group. In other words, you ask people which photos they prefer (here's a more detailed explanation). You can do this by changing the order in which photos appear on booking.com and you can also just keep it simple and ask a group of friends which photos they prefer. Photos really are essential, so it's important that you get them right.
And, this is measurable. Booking.com have a metric on how many people "click-through" to your booking. This directly corresponds to the quality of your images, as really, that's all guests have to go on. Indeed research suggests that guests make bookings based largely on three criteria: price, photographs and reviews.
7. Add as much detail about your property as you can
Guests also search based on specific details (imagine booking a beach holiday – you're highly likely to want a swimming pool, so you'll check this) and the more visual you can make these details the better. It's "proof" that what you say exists. Include every detail you can. For example:
If you have a balcony – make sure you show it off. This is a major USP (unique selling point).
Showcase every detail of your property.  Each detail may not be important to each guest, but if the guests don't know you have something, you can't sell it to them.
Highlight simple details: If you provide tea and coffee – tell people, and show people. The same goes for: shower amenities, parking, access, quality of fixtures and fittings, optional extras like breakfast etc, and a welcome basket. 
Show off amenities nearby: these might be shops, a children's' playground, a golf course etc. Make them yours and show guests how to access them.
Show guests how easy your property is to access. If you're a 10-minute drive from the motorway then let guests know. Easy access is also a major point, especially for one-night guests.
Remember that some guests are there for very specific reasons and will search and make decisions based on these reasons. If you have an elevator – let people know. This could mean the difference between booking or not booking for the elderly, for example (see this post on how to cater to people in a wheelchair). Tell people what you offer. 
Finally, when you're thinking about your unique selling points, you will invariably then think of more USPs (this is how the brain works – the more you think, the more you discover). The more you distil the value of your property, the better you will be able to visually and verbally articulate this value, and the more passionate you will be about what you offer, the more plausible your 'pitch' will be.
8. Ensure you get great reviews to accelerate your bookings
I've written a post about reviews here. Their importance can not be understated. I have seen relatively new listings with an average review of 6/10 with 20 reviews. This property is not going to do well unless they make major changes. One also needs to consider that if you are a one, two or three property business, you will not have the advantage of the brand recognition of major hotel chains. The only thing you can do to counter this is to make sure your review score is stunning. 
The key thing to getting good reviews is:
Make sure you deliver what you say you do – this basically means making sure your property matches your photographs
Make sure your price reflects what you offer compared to the competition
Make the process seamless. I make videos to show guests how to collect their keys, where to park, how to enter etc. This takes the load off you and makes it easy for guests.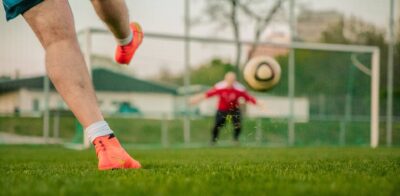 9. Don't over-price in the low season
If you're looking for bookings, especially in a low season, you must price accordingly. Aim for longer stays by offering discounts for this. You can do this through your channel manager or through booking.com's extranet.
Remember: Every night that goes unsold = losing money. Every night you sell, even if your margin is minimal adds to the bottom line.
10. Optimize your property for Business Customers
Most people don't take the time to segment their customers and truly understand why each customer is visiting. One extremely lucrative channel of customers are business travellers. Watch this quite video on how to gain more business travellers or check out this post.
11. Further Resources
We highly recommend you visit the following articles too:
How to get Longer Booking for your short term rental
How to write a great house manual
How to increase your ranking on Airbnb
Final thoughts:
Make sure the way you're thinking about pricing is based on the competition in the market. Can the guest get more or less for their money staying with you? For example, if a guest books for 6 people, the price if they stay in double rooms at the Hilton, will be 3 x the price of a double room. Are you charging that much or less? My guess would be often it's less. But in reality, at the Hilton, they won't get a kitchen, a dining room and sitting room, and they may well not get rooms next to each other (which might be desirable in the case of a family). In your property (if you can offer this) guests will receive all of these extra perks, so don't undervalue yourself. If the season/market is good, price yourself as high as you can.
Let's look at a real-life example of this that most people can relate to:
If you look at the price of a British Airways Club Class ticket from London to New York in return, in the low season or when they are discounting heavily, you can pick up a ticket for as little as $1500! However, if you try and book the same ticket in the peak season or at the last minute, you may well end up paying $7000 return.
Exactly the same applies to hotel or apartment pricing. Stop thinking about whether your price is "worth it" and start thinking about the market in terms of supply and demand, and if you have a quality property, don't be afraid to price accordingly.
Don't forget the number 1 thing that makes business people either successful or failures: fear.
Related Questions
Q: What's the preferred partner programme?
A: This is a programme that certain properties who reach booking.com's criteria can enter. Essentially it gives you a "thumbs up" sign on booking.com's listings and also boosts your ranking in the listings, in exchange for slightly more commission.

Q: Can anyone join the preferred partner programme?
A: No! It's actually quite hard to join, and despite having an average review rating of 9.6, it took quite a lot of time to understand the system behind it. And this is the trick: Yes you need good reviews, but you also need to use booking.com's sales tools, like seasonal promotions etc. Once we started using these tools we were able to join quite quickly.
Q: How can I increase my prices on booking.com?
There are various other tools you can use depending on demand, time of year, etc. One important one is adding a charge for cleaning. Now, I don't have this on all of the time, but key demand seasons I do, and this can add as much as $40 a night on to the value of bookings.
Also, make absolutely sure you use occupancy-based pricing. This means the more people who stay, the higher the price you charge; and make sure the increases for more people quite substantial:
For example, if your price for two people (i.e. one room) for one night is $100, the price for 3 people (i.e an extra room) should be at least $150 – this is effectively a 50% discount on an extra room anyway (if one room is $100, so make sure you are charging at least $150 if not more).
Q: How can I make more money from my short-term rental?
A: There are a ton of things you can do. I've written a post on this subject here and another post here about How to make more money from your Airbnb Let.
Q: How can I get great reviews on booking.com?
Essentially over-deliver on what you promise. Communicate well, and optimize your pricing. You can read a post all about this subject here.
Tony Russell
Get Free Premium Content
I'll occassionally email premium insiders' tips!
By subscribing, you agree to get emails from us. I'll respect your privacy and you can unsubscribe any time. Look out for a confirmation email in your inbox.