How to get more bookings on Airbnb is probably the number one question on the host's mind! But nobody has a sure way to do it. Even though there are more than enough blogs and websites promoting their tips and solutions, they often contradict each other. There's no sure way to know which one is right unless you try them – and perhaps jeopardize your Airbnb ratings.
Here's a short explainer video on 'my' logic behind increasing your bookings, especially when starting off:
The difference with this post is that I have tried and tested ALL of these different ways to get more Airbnb bookings and they ALL work. So please read on. I hope you find this content valuable.
1. Be as accurate as you can with your title and description.
You should fill in all the information Airbnb asks you for. Be as descriptive as you can when you do it. Don't hide anything! One of the most important issues is whether you allow pets or not for example. Bear in mind, that your title will show up in Google, so you should write it as accurately and descriptively as possible. This is a key piece of Airbnb 'real estate' so use it wisely. Don't forget to include important information there as well, i.e. how close you are to historic landmarks or great restaurants.
2. If you want more bookings: NEVER cancel!
Everyone hates canceled bookings, not least the hosts. But, we must remember a couple of things about cancellations on Airbnb in particular:
It screws up your guests' schedule
It will seriously impact your Airbnb SEO
Airbnb may prevent you from taking new bookings for the canceled period
It will almost certainly prevent you from attaining super host status.
NEVER CANCEL!
3. A stunning personal profile = More Airbnb Bookings
You should complete your personal profile, have a good, honest description of yourself, and a picture that balances friendliness and professionalism — avoid family portraits or pictures with your pets. Your profile picture should embody an approachable professional person.
Remember: People buy people. If you come over as friendly, relaxed, and personable this will draw people in and encourage them to book. If you come across as aloof and disinterested it will turn people away. Use this space to tell people about you, who you are, and why you host.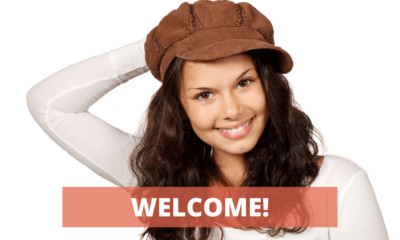 4. Get good reviews.
You can't really control this one, but you can very strongly influence it. Don't ask family and friends to write recommendations about you this is cheating and you will get found out. Make an effort to deliver outstanding service and you will be rewarded.
For example, yesterday, I spent 10 hours getting one of our apartments ready for a guest staying 10 nights over Christmas. This included:
Waking up at 6am to go and buy a blind that was needed
Getting out the carpet cleaner to deep clean the carpets
Gluing down and trimming a piece of carpet that was loose
Changing old pots and pans (she will be cooking over Christmas right?)
Putting up a Christmas tree
Buying quality bottled water for both sides of the bed
buying a nice bouquet of Christmas flowers
When I showed the lady round she said: "Wow, this is lovely. You've even put a Christmas tree up, and thank you so much for meeting me and helping with the bags"
If this doesn't get a good review I don't know what will. But the point in the example is that people can see and feel if you've gone to the effort. Now, to be clear, I certainly wouldn't make this sort of effort for people normally, but the fact is that this guest is staying for well over a week and the booking value is over $2000 so it makes sense to make the effort.
See also how to respond to Airbnb reviews and how to get great reviews on booking.com (which also applies to Airbnb).
5. Price low to start with in order to be competitive.
When you are making your way into the Airbnb world, you should your listing. Before you know it, you'll get enough bookings to gain traction. When you are past that point, you should start thinking about asking for more competitive prices. You should always check your direct competitors' prices and ask for a lower price. To cut losses, make use of the extra charge per person option.
This strategy has worked in every single Airbnb rental I operate (including in Europe and Asia). Airbnb is an extremely price-sensitive market and you have to prove your worth. Once you've done this, and you've got solid bedding of reviews, you can increase your prices, but wait at least 3 months to do this.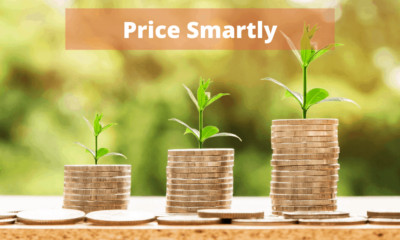 6. Professional pictures are the best marketing strategy.
The best way to get people interested in your Airbnb is to have the best pictures possible. You should hire a professional photographer to take them if you can. If you can't hire one, you should try to take the best pictures you can: use a good camera, clean everything beforehand and remember to use enough light.
You should check how the pictures look on different devices as many people look and book on a mobile device. Research suggests that now up to 85% of travelers make their bookings on a smartphone.
7. Make use of as many tickable amenities as you can.
This is a must if you want to make your way into the business category. A couple of dollars for a hair blower or a steam iron is not a great investment for an Airbnb let. The ticks in the "what we have" box the better. People what amenities as it means they have to bring less with them.
8. Make your property the easiest property to deal with when starting out.
When you are starting out, having the hardest rules to follow in the neighborhood isn't going to help. You should make your property as easy to book and as flexible as possible to start with.
Now, what I don't mean is that your Airbnb should become a party property, you should have friendly cancellation policies, loose house rules, and cheap fees to start with. Again, this will build your review base, and then once you start to rank through Airbnb's review and quality rating you can tighten things up.
9. Allow one-night stays for more bookings.
Even though they are less profitable due to higher cleaning costs, one-night stays can help you improve your search results tremendously. You will also get more bookings due to one-night stays and more reviews as well. At least 50% of our bookings are one-night stays, and to people who say that this will increase their cleaning bills too much, actually, people who stay one night make hardly any mess and are easy to change over. You can also attract a ton of business travelers this way.
10. Make sure Instant Book is available.
A lot of Airbnb hosts refuse to allow Instant Book because it might seem intrusive at first. But if you allow it, you'll show you are willing to be flexible with clients. This will increase your customer base. And it will result in better search results. It's also an untapped market: travelers under strict time frames often need Instant Book.
It is still possible to control who can book this way by adding requirements for guests' verifications, so I strongly encourage you to do this.
11. Be quick to reply.
You should always respond to inquiries as fast as you can. It makes guests feel more comfortable with you. It also makes you look like a good, active host.
Even if you don't have an immediate answer acknowledging the guest's question will be a powerful relationship builder. You can use a whole host of automated tools to respond to people quickly as well.
Finally, your speed of response is a known Airbnb ranking factor
12. Update your calendar regularly.
An easy way to have a better Airbnb SEO and get favored by the Airbnb algorithm is to keep your calendar up to date. The Airbnb algorithm is constantly looking for hosts who update their calendars every day and placing these hosts higher on the search results.
A nice way to get started with your calendar updates is to have your summer/winter season calendar ready. This is some quite compelling evidence from the various Facebook groups and posts I've read to suggest that simply logging in to Airbnb once a day will boost your rankings.
13. Aim for the Superhost status for more Airbnb bookings.
Like most websites out there, the better ratings you have the better you will rank in search results. If you constantly get 5-star ratings, you will start to climb the search engine ladder up to the top. Once you make it to Superhost, you will get special treatment when contacting Airbnb as well as the Superhost logo on your profile which is also a very strong trust signal.
14. Promote yourself through Facebook and Google ads.
Your Airbnb is a business like any other. You should advertise it through digital ads. Google, Facebook, and Instagram are the best places to do so. You should also start a website to showcase your listings. You can read more about promoting your Airbnb on Facebook in my post here – 10 Tips for Promoting your Airbnb listing on Facebook.
15. Showcase your properties on other websites.
Once you have established yourself on Airbnb, you can make use of your experience and open a profile on other websites. Make sure to use an app or Channel Manager to sync calendars. A great platform to expand your business on is Booking.com. Please be sure to check out my post about how to get more bookings on booking.com.
16. Give great service to increase customer loyalty.
Studies show great Airbnb hosts get up to half their income from repeat customers. You should strive to gain a loyal customer base through added amenities and improvement in customer experience. This might seem expensive at first, but it pays off in the long run. Things you should think about buying are washers, dryers, pools, hot tubs, better Wi-Fi, and video game systems, among (many) other things you could choose to install.
17. Start a mailing list.
If you want your guests to repeat their booking, you should think about contacting them through different channels. When somebody books your Airbnb, ask them for their contact information and add them to your mailing list. Make sure to start original email campaigns. Spend time making personal emails for your previous customers. Talk about future improvements and discounts you have for repeat customers. Of course, this list must be GDPR-compliant.
18. Treat your listings as if you were living in them.
Most Airbnb users are young adults looking for comfortable, modern accommodation. Younger people want to stay in places with fresh-looking furniture. They'll avoid old-looking houses, even if they are fully functional. Before spending money, make sure you read our post on how to furnish your Airbnb, and remember to take new pictures when the new furniture is installed.
19. Remember your yard/garden is part of your listing.
You need to take care of everything that's in your listing. Even things that most users won't look at first but will notice eventually. Your yard or garden- is something you need to take good care of. It will make an enormous difference if you do. Plant beautiful flowers, mow the lawn, etc. Guests appreciate little touches and attention to detail. This can make the difference between an "OK" and an "Excellent" review.
20. Always look for new technology to use.
Technology moves fast. Faster than we think it does. You should always be on the lookout for new tech gadgets you can make use of to improve your business. Most tech is rather inexpensive and will look amazing on your property. There are a couple of gadgets that are a must: smoke alarms and carbon monoxide detectors are a legal requirement in most countries and there are other useful gadgets too like automated lighting systems and smart thermostats.
I hope you've found this article useful. If you have further comments or questions please do comment in the box below, and of course, if you can "share the love" on social media that would be very much appreciated.