Airbnb hosting isn't for everyone. Many people think they'll be able to run an Airbnb business and then struggle. In this article, we examine the common mistakes Airbnb hosts make when they starting out (and when they've been doing it for a while) and offer solutions to each problem.
1. Not trying out Airbnb yourself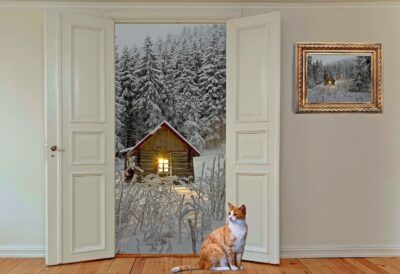 I'm a member of 9 Facebook groups to do with Airbnb, and I've asked the question a number of times: "Have you actually stayed in an Airbnb Apartment". The number of times that people have not amazes me. I would say less than 50% of people have actually stayed in an Airbnb even though they run one themselves.
The first thing to do when you are designing your rental is to find out what other people do. Staying in five properties will give you enough of a range of ideas to see what other people do on the market, and this will inspire and inform you on other people's practices for things like:
Welcoming guests
Checking in / Checking out
What it's like to stay in a "whole property" rental
What it's like to stay in a home-share rental
What amenities do other people provide
House Manuals
How much space do other people provide
This will be an excellent way for you to set up your property for success from the start and will be a great learning experience. If you have to ask the question – "would you go into the hotels business without having stayed in one?" the answer is clearly no! So make sure you've tried out some Airbnbs yourself before you get started.
2. Set Correct Expectations For Guests
Guests expect to be delivered what they've seen online, or better still over-delivered. One of the most common mistakes I've seen hosts make is painting an overly rosy picture of their property, only then to have guests be disappointed when they arrive.
Examples of this can include:
Pictures simply wrong or misrepresenting the property.
Pictures taken years ago when the property was in a much better condition.
Things don't work (for example the heating) or kitchen items.
The property is dirty.
All of these things will cause disappointment when what you actually want to do is exceed expectations, by perhaps including things you don't advertise (for example, a welcome basket or a bottle of wine [where legally permissable]).
3. Lack Of A Pro-active Pricing Strategy
Incorrect pricing is a major error many new Airbnb and short-term rental owners make. They fail to anticipate high seasons, low seasons and special events.
For example: When the date of Price Harry and Meghan Markle's wedding was rumored to be the 19th May 2018, weeks before, almost every hotel, B&B and other canny hospitality operators in the area increased their prices massively, because they knew there would be high demand for their properties by well-wishers and Royal Watchers.
You can do exactly the same. If you know there's an event on in the area where your property is, a concert, or a special theatre performance, for example, it's worth increasing your prices by £10-20 for that time. The same goes for the half-term holidays.
Equally, you can lose a lot of bookings in quieter periods by pricing too high, and the difference will often be only £10 pounds or so. Hospitality is a very price-sensitive market. I recently suffered a slow season in bookings, so I dropped my prices by just £10 and the bookings flooded in.
4. Getting communication wrong
Communicating with your guests in the right way is extremely important. You should be friendly and fairly informal, yet professional. You should not be super informal, or super formal. There is a sweet spot in the middle.
As a general guide to communication, people will feel most comfortable with a communication style that mirrors their own. What does this mean? Well, simple things:
If your guest says: "Hi Tony, I wonder if you can…….." then you can respond in the same way: "Hi Guest Name, Sure no problem, it's………"
Communication is also especially important when dealing with problems (see this post on dealing with complaints. Often when a guest has a problem they want to speak to you about, they simply want to "vent" a bit. Your job is quite firmly then to shut up and listen! Listening to the guest will change their mental state, calm them down, make them feel heard, and then magically the problem will become much smaller.
Having said that, it will also annoy guests if you ignore problems, so make sure you jump right on them. If a guest emails you about something, call them, immediately. They will appreciate this.
A lot of properties DO get booked because a property has dealt with a problem well.
Also, see this post on how to build great relationships with your guests.
5. Have a Design that will have broad appeal
If your furnishings, wall colors and other room accessories are too "out there" then they will certainly not appeal to everyone. You want to aim for a design that has broad appeal and is also functional. This is what we recommend:
White Walls (easy to paint over blemishes, and makes the room seem bigger).
A Few tasteful pictures/paintings to add a touch of color.
Neutral-colored furniture (easy to add cushions or a throw to give it some life).
Wooden tables and chairs (easy to polish and make them look nice again).
Also, consider the function of the items in your property. For example, I once bought a sofa bed for the living room which looked nice and was easy to put up, but it was a (quite cheap) consumer product designed for occasional use. It took about 6 months before I had to replace it with a much more expensive and sturdy one.
Another good tip for furniture is if you can buy furniture with washable covers. That way in case of any accidents the covers can either be washed or replaced. Avoid Faux Leather as it doesn't last long and "bits" tend to start to come off it. Here's a post specifically on the subject of how to refurbish your apartment.
6. Poor or inaccurate Listing Information
Your listing information is very important, be it Airbnb, Booking.com, or Expedia or any other On-Line Travel Agency (OTA). Key things to be accurate about include:
Number and size of bedrooms
Number of bathrooms
Kitchen Equipment
Check-in and Checkout times
These things will materially affect a guest's stay. But it's important from an 'integrity' perspective to make sure that you are being accurate and honest with your guests about what you offer.
Key points to note on this are also:
Things you do not allow (i.e. Stag Weekends, Parties etc)
Check-in and Checkout times
Services that are not included and the guest must pay extra for
7. Don't just use Airbnb
My post in this article shows Airbnb's (rough) market share (point 1). It's actually a lot smaller than most people think it is for apartment and home rentals.
There are dozens of other websites to advertise on. Most notably booking.com and Expedia (which also includes Hotels.com), but there is a huge amount, and if you restrict yourself to just one platform then you're ignoring a great many potential customers.
The best way to combine all of your bookings is by using a Channel Manager, which I'll come on to in a moment. You can also find out more about "What is a Channel Manager" here.
8. Getting double booked!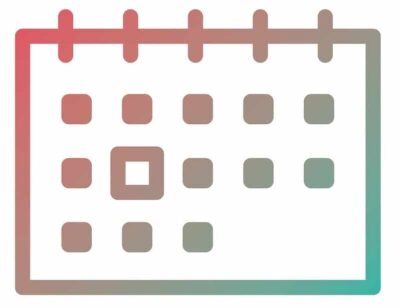 When I first started with Airbnb and then Booking.com I got double booked all the time. The diaries – although they were supposed to sync with ical – invariably didn't, and it caused endless stress to both my guests and me to sort out. Avoiding double bookings is a manager benefit of using a channel manager, which I'll come on to next.
8. Channel Managers Solve Your Problems
A Channel Manager is a software company that, in a nutshell, does all of this:
Has a centralized diary of all of your bookings and avoids double bookings because everything is synced with the different online travel agencies in real time.
Reduces your administrative workload heavily as you are able to send out standard arrival emails etc.
This means you can charge your guest's credit cards (although be careful and make sure you opt for a Channel Manager that uses 3D secure for card payments. (Here's an explanation as to what 3D secure is).
You can set prices in your channel manager's software and the same prices get pushed out onto every channel.
You can write your description of your property just once, and then this is pushed out to all of the different booking channels (I like this one!!)
They will provide you with booking data to show you things like the average number of people staying at your property, average rate, etc. All very useful data you can shape your business with.
10. Not Generating direct bookings
Along with using more channels than just Airbnb you should also try and maximize direct bookings. Now I've written a separate post about getting direct bookings, but let me give you some of the best tips here:
Get your own website.
Gather the email addresses of all guests (but be GDPR compliant) and send an email blast every 2-3 months.
Use Facebook (post here).
Send a Thank you postcard to guests (through the – you know – real post).
Tell every guest that if they wish to boom again that they should go through you.
11. Poor Quality Pictures
If you're renting a whole property
If you're renting your whole property on booking.com or Airbnb, then my advice would be to go for a minimalist, clean, tidy look. People are effectively booking a hotel-type stay (rather than a home-share) and they will expect a similar experience in terms of amenities, cleanliness, and tidiness.
Your pictures should reflect this. Keep the following in mind:
Use landscape rather than portrait pictures.
Ensure there is plenty of light (if necessary you could buy photographers floodlights quite cheaply). Light really makes photographs shine.
If you have a wide selection of photos show them to a group of friends – ask them which they like the most.
Consider getting professional photos taken. This will cost less than £100 and we a worthwhile investment for more bookings.
In some cities, Airbnb will take the photos for you (and this allegedly also helps you rank on Airbnb).
Consider adding touches that (forgive the pun) "paint a picture" for the guest: for example, a nicely laid table, a vase of fresh flowers, etc.
Use a blend of "Area" pictures – i.e. a whole room or a view and close-up pictures of attractive details.
If you're home-sharing
If you're home sharing, you are attracting a different kind of guest. If I was looking to stay in a home-share property, I'd want something, warm, welcoming, and cosy. Wouldn't you? Keep this in mind when taking your photos, and don't forget to be very descriptive about who you (and your family) are and why you like to welcome people into your home.
Other key things to think about with home-sharing photos include:
Clearly, label places that are part of the home, and not the guest's private area.
Go into detail about the room / ensuite room that the guest will have to themselves. Be very detailed here, and go to an effort to show off the room, because, unlike a whole property, this is really what the guest is "buying".
As a final thought on photographs, also take note of the advice that the different systems give you about these photos. Some platforms will give you a photo score, and almost all will want high-resolution photographs. Don't ever forget that pictures are a major part of your value proposition.
12. Using your regular phone number
When you're running a short-term apartment business, you will find yourself going slowly crazy if you have your property's phone number diverted to your mobile number. You will not know who's calling, or why, and you'll be forced to take calls and answer questions that the guest could often answer for themselves by looking at your arrival information or website.
Do yourself a favor and buy another mobile phone that has a voice message on it saying that in an emergency please contact x number (x being your normal mobile number). This way you can filter emergency calls and inquiry calls. However, do listen to messages on your property's number as they might well be worthwhile direct booking calls. Even if not, you will be able to call the person back and help them, but it is a good idea to let this run to voicemail first, otherwise, you will be forever interrupted.
13. Being Slow to respond to guests
The speed at which you respond to guests says a lot about your attitude toward them. If you are slow at returning calls or emails, that says to the guest "you're not that important to me".
Whereas if you are fast and proactive, guests will be really appreciative of it.
Also, both Airbnb and booking.com and probably others will add some ranking factor based on the speed of your response.
14. Not dealing with complaints in the right way
Going along with good communication and responding to guests in the right way is dealing with complaints. I've already spoken about this in the section about communication, but here's a quick checklist of what to do about complaints:
Listen, keep your mouth firmly shut!
Don't make excuses.
If there is a real issue then apologize outright.
Consider a (small) financial gesture.
Act on the complaints – use this as good feedback for change.
15. Not checking your cleaning
Now I live near my apartments, (I used to live 5000 miles away) and I have got into the habit of checking the cleaner's work every time they clean. My current cleaner is great, but people inevitably forget things, and if you go around checking that the lights work, the shower's clean, there's coffee, tea, and milk, etc this will have a direct collaboration with your reviews.
I started checking after every clean in August of this year, and since then the number of 10/10 reviews has increased dramatically. It takes half an hour out of my day, and it's well worth it (and also means you don't have to stress about complaints because you've checked things).
16. Not having the basic amenities
Another big learning curve when starting off on your hosting journey is making sure you get it right first time with amenities. Here are a few suggestions:
Ladies like to dry their hair in front of a mirror so make sure you have one.
Make sure there are hangers in the wardrobe.
Make sure that the kitchen is super clean – especially the fridge and the oven.
You need an iron and an ironing board.
A washing machine really needs to have a dryer to go with it for longer-stay guests. The White-Night dryers are small, cheap, and ideal.
17. Not having a Guest Handbook
A guest handbook is not difficult to produce. There are a number of web apps that can provide this for you, you can make a printed handbook, or you can make a series of simple youtube videos to show your guests around.
I personally favor Youtube videos. They are easier to absorb than having your guest read through a handbook, and they are also easy to make with any cellphone.
This is how to do it:
Record the video with your cellphone.
Go to the following link (signed in to your Google account) – youtube.com/upload.
Upload your video.
Add a title.
Mark the video as unlisted so that it can't be watched by anyone on Youtube – only the person with the link.
18. Make the guests feel special
When you are running an Airbnb property you have to remember that you are in the hospitality business, not the rental business. Guests are paying you good money, and they need to feel appreciated and special. Your attitude towards them will be very obvious, and if you are complacent they will sense this.
Making them feel special could include any of the following:
A quick call on the day to welcome them.
Some small gifts left for them, for example, a bottle of wine, a loaf of bread, or a carton of milk all go a long way.
A letter left with their name on it welcoming them to the property. Even if it's a printed letter, just having been bothered to write "Dear Mr & Mrs…." will go a long way to showing your guests that they are appreciated.
19. Checking out your Competition
It's vitally important to monitor the competition in your area for rentals that are very similar to yours. You should:
Check their prices on a regular basis.
Check the quality of their photos.
Make a booking at one and go and stay or at least make a refundable booking and see how their process is for providing you with information.
By constantly being on top of the competition and analyzing the competition you will know what tweaks and changes you have to make with your property.
It's also interesting to see what happens to new entrants to the market. Some don't last very long so it's useful to try and figure out why this is and you can usually observe this by checking their pictures, prices, and reviews.
20. Getting Complacent
When you've been running your business for a few years, and it's doing well, it's quite easy to get complacent, especially if everything is automated. But don't because you will see it in the reviews.
Make a habit of visiting your Airbnbs at least once a week, and checking it over for maintenance issues, cleanliness issues, and damage, breakages, or replacements that are needed.
If you keep yourself interested and engaged in your property, your guests will sense this. It's easy to understand which properties are loved and which are unloved. Make sure yours is the latter.
21. Being Compliant with Regulations
Regulations on short-term rentals differ by country, city, and location. These are the things to check:
Local Planning Laws
Lease contracts
Are city taxes chargeable
Are there any restrictions on Airbnb lettings as there are in London, for example?
Further Questions
Q: I've started hosting on Airbnb and it's stressing me out! Please help!
A: Airbnb hosting doesn't have to be stressful. But you do have to be organized, particularly around the following areas: 1) Guest communication 2) Cleaning and 3) Getting booked. This post should help with Airbnb Stress.
Q: How do I sign up for booking.com?
A: The booking.com sign-up process is a little more in-depth than Airbnb, but it's still fairly simple. Just head over to https://join.booking.com/ to get started, and then they will probably contact you to verify your information.
Do be sure to sync your Airbnb and booking.com calendar to avoid double bookings!
I hope you enjoyed this article and found it useful to avoid some of the hosting pitfalls. If you have any questions, I'd love to hear from you. Just leave a comment below, or click here to contact us.