Airbnb does not = cheap sleeps. Far from it. If anything quality is becoming more and more important in the world of Airbnb and short-term rentals, and we've seen this recently with the introduction of Airbnb Luxe as this article on theverge.com shows. So in this article, we address some great tips to create a luxury Airbnb rental.
I'm going to go into depth in what to do with your regular property items to turn them from "normal" to "luxury" but first, let me list out some quick ideas that will start to turn your humble dwelling into a luxury listing:
Hire an interior designer
Install a gym in a spare room (with wall-mounted TV)
Install Air Conditioning
Ensure high-quality modern TV with surround sound in living area and bedrooms (but not so big as to be vulgar).
Offer enhanced TV services such as Sky (in the UK).
Make sure your appliances are well-known high-quality brands
Make sure your property is spotlessly clean
Provide high-quality bathroom amenities
Provide a daily cleaning service
Install a modern walk-in sauna shower
Install a jacuzzi bath
Ensure the kitchen is modern and up-to-date
Install automatically controllable mood lighting
Ensure tasteful furnishings and pictures
Go and stay in a couple of really high-end hotels and find out what they do!
Hire an Interior Designer to help you optimize your space.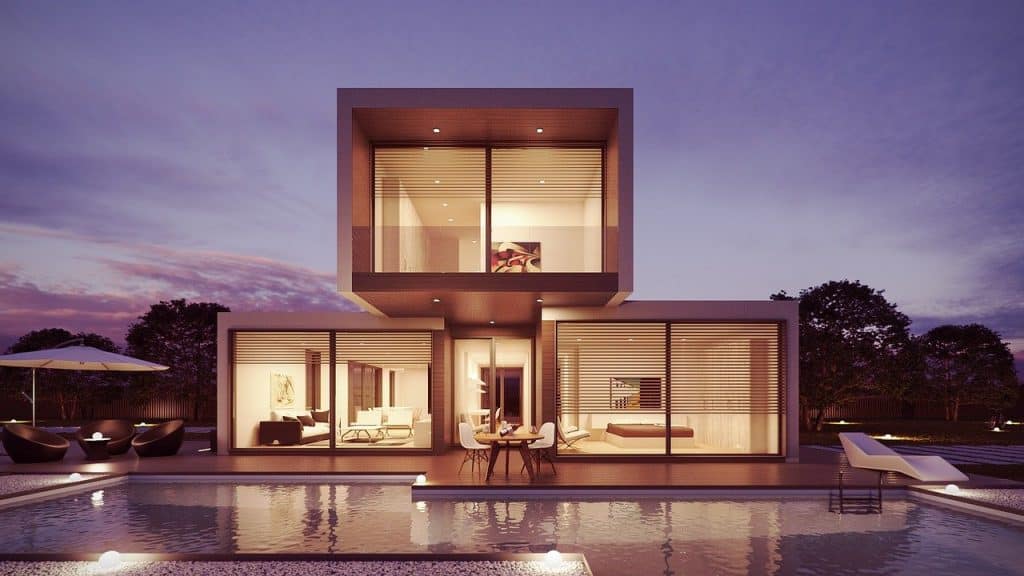 The fact is that not every Airbnb location will have the clientele to be a real luxury listing. But, if you're in the central area of a major city and you see other listings which offer some of the services listed, this may well be an investment that pays off.
The first thing to do then is to hire an interior designer. If you're going to spend a fair chunk of money upgrading your property, you might as well start off the right way with good advice and a solid plan of how to make your place look stunning.

Install a Gym. This will be greatly appreciated.
If you have a spare room that isn't big enough to comfortably fit a bed, it may well be a great space for an exercise bike or other equipment. Make it look good and bit it out with amenities like a small fridge and a wall-mounted TV so that when your guests are exercising they have the conveniences they'd have in a gym.
Install Air Conditioning for the summer months.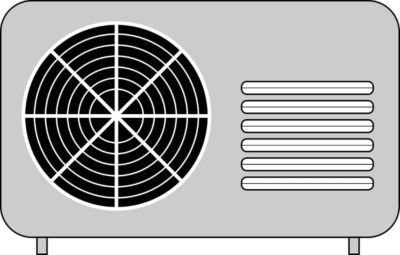 Most properties, unless in consistently hot countries will not have air conditioning installed. The fact is that even in England on a hot summer's day, the heat can be stifling. Buying a portable air-conditioning machine will add an excellent touch of class and luxury to your listing, and help keep your guests feeling comfortable. We have these in all our properties. Check them out on our review page.
High-Quality TVs & Services. High-paying guests expect the best.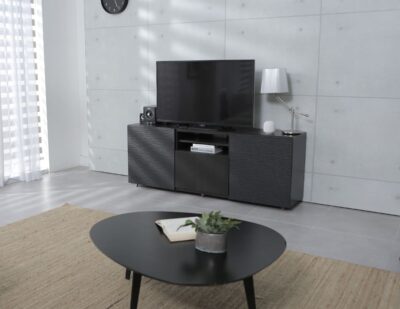 TVs, of course, come in all shapes and sizes, and you will want to discuss this carefully with your interior designer, however integrating a high-quality TV and surround sound system will add a nice touch to your luxury listing. By high quality, I mean brands like Bose, etc.
One thing to avoid though is having televisions that are so huge they fill up a whole wall. These look vulgar and unattractive.
As well as a high-quality brand of television, also make sure you have more than the basic television services available. This will vary from country to country, but if your guests are paying a premium price, they will expect a premium service.
Brands Count. They are a visible symbol of high quality.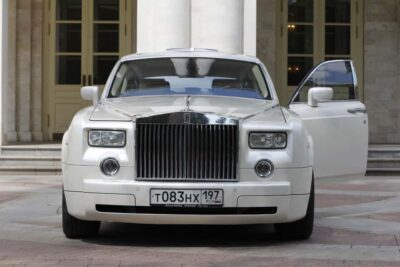 Brands do count. Whether it's the television, the dishwasher, the soap in your bathroom, or your brand of plates and other kitchenware, brands are important, especially when paying a high price.
This is particularly important for anything visible.
High-Quality Amenities ensure your guests' attention.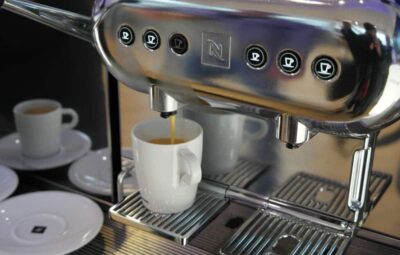 Guests will expect amenities of a high standard. Things to keep in mind include:
Tea and Coffee (must be good – consider a really good coffee machine).
Bathroom amenities: There is a big difference between the soap you buy at Home Bargains and Molten Brown soap. Luxury apartments will expect the latter, or better. You can get good ideas about these from high-end hotels or Business/First cabins on airlines like Cathy Pacific or Emirates.
Your fridge must contain at least 4 bottles of good quality water.
Daily Cleaning Service. This is a must-have service in a high-end let.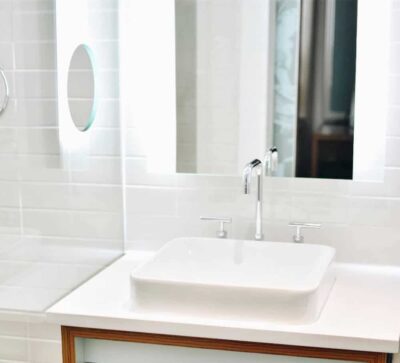 This is a must for luxury high-paying guests. But consult them in advance as to their wishes. Note that your cleaner should be dressed appropriately. At the very least, you can expect to clean the kitchen, and bathroom, and make the beds on a daily basis. This is all part of the luxury ticket.
Sauna Shower. An expensive but great extra facility.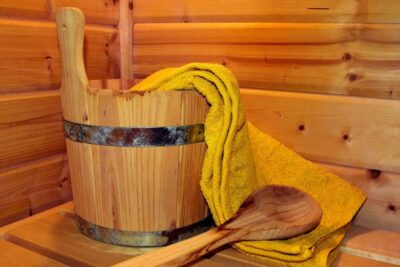 We had our bathroom re-done in one of our properties recently, and you can pay an awful lot of money for a shower. Especially if it has a rain shower, side-shower, and even a sauna function. But, again, this will be appreciated by high ticket guests, and of course, will also be something you can show off in your photos.
Jacuzzi Bath. A great way to relax and fits easily into existing space.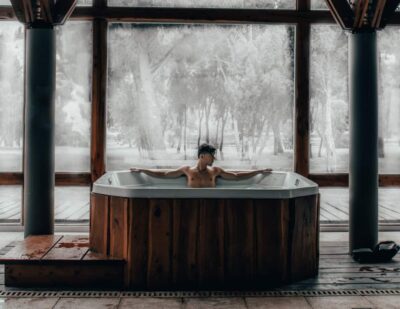 These are particularly nicer after a hard day's work, and some are not that expensive but will add a touch of class to your bathroom. Ensure they are fitted correctly, and consult with your interior designer.
Up-to-Date Kitchen. A prerequisite for a high-end Airbnb.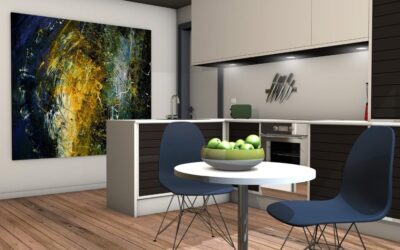 A Luxury pad must have an up-to-date kitchen.
Things to take into account are mood lighting, built-in appliances (which look really nice), and again the brands you purchase.
Mood Lighting. This helps guests to relax and shows a touch of class.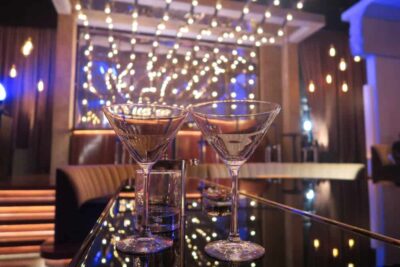 This is a quick win to add a touch of class to a property. It's not expensive to install mood lighting, but pay attention to how this will be controlled. It needs to be intuitive and easy. You should make this part of your consultation with your interior designer.
Tasteful Furnishings. This demonstrates your class.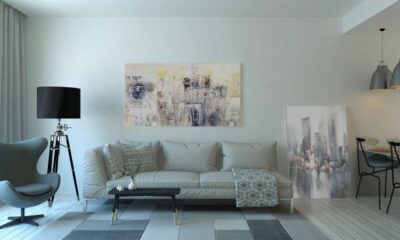 Your interior designer will look after this for you, but the key thing is to ensure colors are well-matched, and that the furnishing combines style with functionality. It's no good having a lovely-looking room if it doesn't feel lovely to sit in.