Getting into Airbnb can be tough if you don't own the property, but if you're serious about it, you can do it, and there's more than one way to make money!
The simple answer to this question is yes, you can. Rent-to-rent scenarios where you rent a property with explicit consent from the landlord to rent out the property on Airbnb. This is advantageous for the landlord as the quid-pro-quo is higher rent, and it also means you don't have to stump up a 25% deposit to buy a property in the first place.
Let's take a detailed look at this:
How popular is rent-to-rent?
Rent-to-rent is becoming increasingly popular. I did a survey in September 2019 on a number of Airbnb groups recently, and although the vast majority of Airbnb listings are run by the owners, 3% of all the survey respondents rent the property from a landlord and then let it out on Airbnb.
Now, if you consider there are over 223,000 Airbnb listings in the UK according to Airbnbcitizen.com and (also backed-up by statista.com) and in the US over 600,000 according to muchneeded.com and in Australia over 130,000 according to scu.edu.au if you imagine even 1% of the global 5 million Airbnb listings of a conservative 1% are rent to rent, then that's 50,000 rent-to-rent listings and is bound to grow, and grow fast.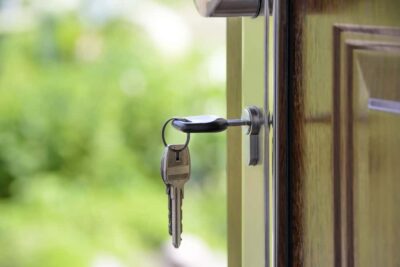 Why is Rent-to-Rent Attractive?
There are many reasons for this, which I shall go into, and indeed there are pros and cons, but essentially the key reason is that although the rent needed to be paid is likely to be much higher than a mortgage payment, it does not require a substantial deposit for property investment, therefore if you know how to run a slick Airbnb operation, this could be an excellent way to scale (grow) your business fast. Here are some other reasons:
In addition to not having to go through the lengthy process of applying for a mortgage, you also won't have the associated legal fees, stamp duty or property tax to pay.
As long as you are making a healthy profit you could scale your business far more quickly than through owned Airbnbs. For example: If your net profit from 2 owned Airbnbs is £4000 / $5000 per month; your net profit from 2 rent-to-rent Airbnbs would be approximately £2500 / $3000 per month. But, because you don't have to stump up for a deposit for your next Airbnb you could quickly scale this by adding two more, so your profit from 4 Airbnbs is then £5000 / $6000. If you added 6 Airbnbs (total 8) your profit would be £10,000 / $12,000. In other words, you could be making a really sizeable amount of profit with a much smaller outlay (essentially just furnishings and the rental deposit).
However, you would need to prove your concept and demonstrate (to yourself) that you can run an Airbnb operation profitably before you scale.
Benefits to the Landlord/Property Owner of rent-to-rent
There are major benefits to landlords of rent-to-rent scenarios:
It is highly likely that the permission to let you rent your rented property is granted because they will charge you a higher rent. Sometimes 50% more.
The usual arrangement is that the renter takes care of the maintenance. This will all be in the contract, but in theory, this means that unlike in a traditional rental scenario where if the heating goes wrong or you need a new boiler, etc, then the landlord has to pay; in a rent-to-rent scenario (of course subject to the contract) the renter, renting out the property on Airbnb has to pay for these things. That's a major headache taken away from the landlord.
It avoids "void" periods. A void period is the time between tenants. Rarely in traditional renting will you have a new tenant to slot in straight away, so you have a period of time (a void) where you're not earning any income. Of course, you may also have to pay a new agency fee for the new tenant. In a rent-to-rent scenario, if the person renting your property on Airbnb is making money, then the chances are highly unlikely that they will close the business. The exact opposite – they will keep it open and keep optimizing it, so you can be pretty confident that the person you're renting the property to will carry on paying your (increased) rent for a long time as it avoids the constant need for finding tenants.
The landlord is not responsible for the Airbnb guests, the renter is, so there is a much lower time investment in managing the property for the landlord.
Factors to consider before running a rent-to-rent scheme
It is essential that you do the following before signing any agreements:
Make sure you have the consent of your landlord and it's in the contract and management agreement.
Ideally, protect your rent-to-rent business with an LLC (in the US) or a Limited company (in the UK). This limits your liability in case things go wrong with your Airbnb rental business.
Check that the landlord has consent to operate a rent-to-rent arrangement if the property is leasehold (this will vary from lease to lease and country to country, but it must be checked).
Check with local planning authorities that there is nothing prohibiting you from running an Airbnb business. For example, in London, there is a 90-day limit on which properties may be let on Airbnb (there are allegedly ways around this, but I strongly believe in doing things "by the book" – i.e. following the rules).
Do your sums beforehand. Run through very conservative cash-flow forecasts for Airbnb rental income, and then look at the forecasts and your 'actuals' after year one. This will help you determine how quickly and profitably you can scale your business.
Ensure you develop and maintain an excellent relationship with your landlord. Not only must you pay the landlord's monthly rent on time (that's a given) but you need to update the landlord on the state of his or her property to give them confidence. This is especially true if they're new to short-term rentals.
Make sure you have full insurance coverage. There is an article about this here.
Other ways to make money on Airbnb without owning one.
Start An Airbnb Service Company
This is a huge opportunity if you don't live in a major metropolitan city but there are still plenty of Airbnbs and short-term rentals; as most smaller cities don't have Airbnb management companies. Most owners are crying out for really high-quality service to do the "heavy-lifting" including cleaning but maybe also including providing emergency support and booking management.
The key is that you have enough customers, but, this shouldn't be difficult given the number of Airbnb companies in existence (we would say you need a minimum of 5 customers). Here's why this could work well:
Because cleaning will be a major part of the operation you will very quickly learn to get good at cleaning, and also learn how to train others to get good at it. This will give your customer reassurance that standards will be high.
There is no shortage of people looking for flexible work, and if you have a well-trained team of cleaners, all it takes is good organization to make this work efficiently.
You can undercut massively external laundry companies (who are usually very expensive). Although yes, it's true that not everyone uses external laundry companies, many people do, and if you're looking after 10 properties – all of whom use the same bed linen and towels (make this part of the "deal") then it will be very easy for you to organize the laundry process efficiently.
This is a highly scalable business. Because you are, outsourcing most of the processes, really the critical success factor is organization.
Tip: A great book on running a fully "automated business" is "The E Myth Revisited by Michael Gerber" – this is probably one of the best business books I've ever read.
Become an Airbnb Cleaner
If you want something simple, then why not become an Airbnb cleaner? There are many cleaners out there, but very few are really (really) good, and you can be sure, if you are good and do an excellent job, the proprietor of the Airbnb won't want to lose you, so you can charge a premium price (after a while).
Airbnb Experiences
Airbnb experiences is a relatively new addition to Airbnb but is a great way to make money if you are knowledgeable about a particular aspect of your area or you run a service (such as massage or a class of some sort).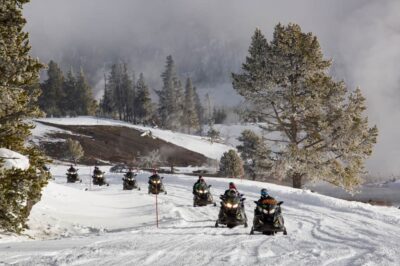 The list of experiences is endless, the point of it is that it's neatly packaged up and available for the guest, and is an easy sell to the hosts. Examples include:
A tour of key tourist features of the local area
A night out at a jazz club!
A trip to a photo-shoot
A dance glass
Running a wellness retreat
etc…….
There are literally hundreds of experiences you could provide, and remember if people want to pay for an experience rather than find it themselves you can charge a premium price. You can find more information on Airbnb Experiences here.
Further Questions
Q: I need help hiring and training my Airbnb cleaners.
A: It can be difficult to find cleaners who are reliable and willing to work flexible hours. I've had good and bad experiences, but I've learned from them. You can read my tips about hiring Airbnb cleaners here and you can read about my Airbnb cleaning tips here.
Q: I'm not getting enough bookings from Airbnb! What can I do?
A: Airbnb is only one channel that essentially provides your customers with the same goal: to fill your property. You should certainly consider advertising your property on booing.com, Expedia, HomeAway, and many others. In order to link the bookings together and prevent overbookings, you'll need something called a channel manager which creates an automated centralized diary of all of your bookings. You can find out more about Channel Managers in my article here.
Q: I want to make more money from my short-term rental. How can I do this?
A: Check out my post here on exactly this subject.