After my first winter running my Airbnb apartments I realized that saving money on your heating bills was extremely important to stay profitable because (unless you're in Australia!) in most places in the world, it gets cold. Really cold. The last thing you want is for your utility bills to suddenly go through the roof.
The fact is, that guests staying at your property don't care about your heating bills (or most don't) because it's no added expense for them. For you, on the other hand, they can eat into your profits in a big way. And they don't have to.
Here I've got some ace tips on how to save money on your heating bills without spending much money.
Install extra-thick insulation curtains
Curtains play a major part in keeping the cold out. They need to be thick thermal insulated curtains, available from many suppliers, and they don't have to cost the earth.
Important points to note when choosing your curtains:
1. Make sure they cover at least 50% of the window either side. If they don't there may be a draft coming from the side of the curtains. You don't want this as no one likes cold air being blasted onto them.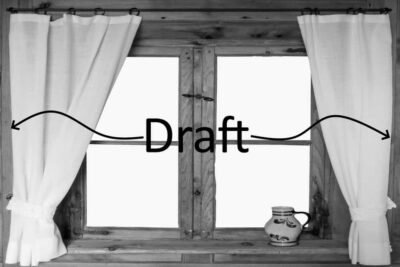 2. Ideally, choose curtains that go from wall to wall. This ensures that there are no drafts.
3. Make sure that your curtains are insulated, meaning they have a nice-looking bit at the front, but they also have a layer of insulation at the back.
4. They should be made of cotton flannel. This is the best insulation material for curtains and will help keep the cold out.
Now, this may cost you a couple of hundred $100, but the investment will be well worth it compared to sky-high energy bills.
Add Blinds as well as curtains
Blinds, as well as curtains, serve two purposes. They block out the light so people get a better night's sleep, and they also add further insulation from the cold weather.
We use these blinds in all of our apartments. They are inexpensive and do the job well. But there are a ton of choices out there.
Put the highest possible tog duvets on your bed
Tog means the level of "cold protection" on a duvet. Use the highest one possible. If people have a super thick, warm duvet, they won't want to have the heating on too high.
Our recommendation is these duvets. They are cheap and do the job well.
The more insulated people are, the more your heating bills will go down because people actually don't want to be too hot in bed. (The ideal sleeping temperature is 60-67 degrees Fahrenheit according to sleep.org)
Buy Extra Blankets
Then finally (for the bed) buy extra blankets/quilts to put on the bed. These can also make the beds look really good with a couple of nicely thrown-in pillows. We use these from Bed Sherpa.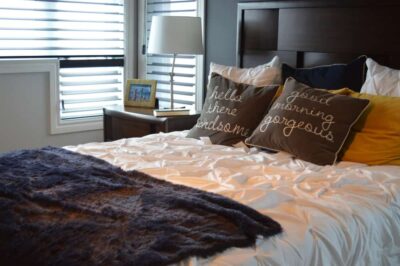 Invest in remote heating
Remote heating is an awesome investment. There are many obvious reasons and many not-so-obvious reasons. Here they are:
When your cleaner is done for the day, you can remotely turn the heating off, and then set it to come on when the guests arrive. If you've got a really slick operation (we use a video camera to see when guests pick their keys up from the key box) then switch it on then. But you don't want the heating on all day. This is a total waste of money.
When your guests go out for the day. Turn the heating off. Obviously only do this if you know they're not there, but even if they are there, you can set the heating to a modest temperature rather than at its max setting.
This is also why it pays to know who your guests are. If they're business people you know they will be out all day. Set the heating to come on at about 6pm, and keep it off for the rest of the day.
There are a couple of great products on the market for this. I personally use Hive heating as it comes with a very stylish heating control and an app you can use from your smartphone.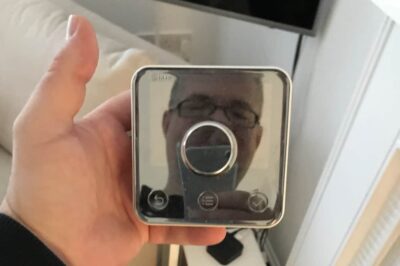 Use Carpet rather than a wooden floor
This, of course, is a bigger investment, but carpeting your place rather than having laminate or wooden floors helps keep the heat in, and of course, also make sure the carpet has a layer of insulation under it too.
Here are my results.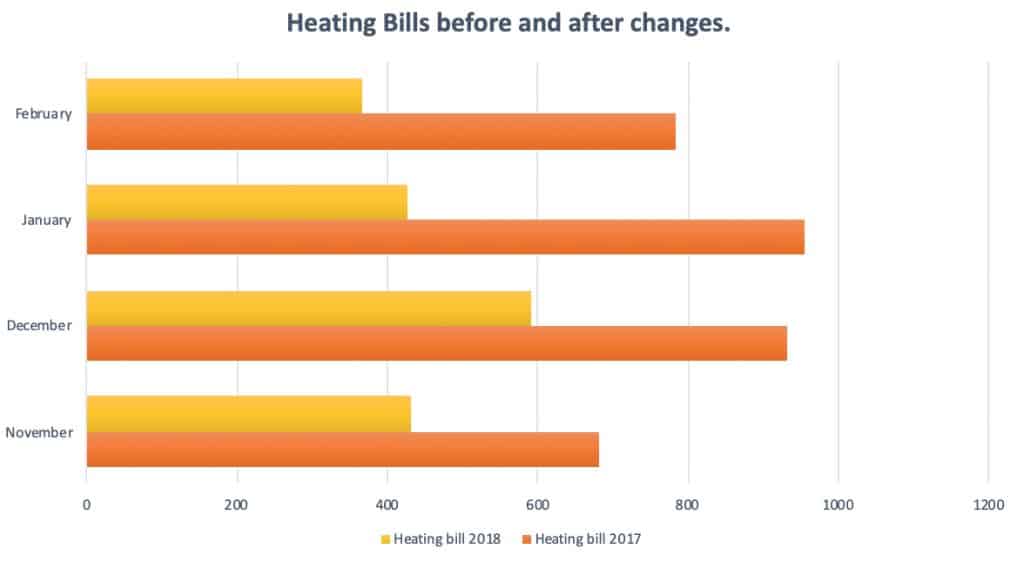 So in total after making all of these changes (which cost around 500 we saved ourselves £1533 in 2018 over 2017, and of course these savings will be repeated year after year. I've also only included the coldest months. If you factor in that you are likely to need the heating on in October, March and sometimes even April, these changes add up even more! Trust me this is worth doing.
Related Content