One of the biggest 'bumps' in my bookings has come from specifically targeting business travelers for my Booking.com & Airbnb apartments! Contrary to what most people in their 20s believe, I know from experience that business travel isn't always that much fun. You tend to run late from meetings, arrive late, and leave early. With a hotel, it's a choice of your room (usually small) and some room service or the hotel bar. Having a home-away-from-home is, therefore, an excellent choice for business travelers.
Here is a summary of the key points to remember in order to target business travel bookings:
For our apartments, in the months of January – April, and September to November business travelers are an absolute staple of our business, and we've been quite successful at attracting them. So now let me get into the detail of each point:
It is also worth keeping in mind that if you make your property ultra-business travel-friendly, people are likely to want to re-book (whereas holidaymakers tend to be one-offs) and you have the opportunity to turn them in to direct bookings rather than booked through OTAs.
Also, business travelers tend to make much less mess than other travelers, so your cleaning bills will go down. Which means more profit.
So let me explain in detail the steps to make your property business travel-friendly.
1. Check-in
Corporate travelers want to arrive and check in quickly and without fuss. This usually means a key box for them to collect their keys, and it must be located right near the property. It's no good if they have to walk for 10 minutes to go and find their keys from an obscure location.
Make sure that you present your check-in and arrival information as simply yet completely as possible. We use videos to find our apartments. We also have a link to our apartments that has the coordinates of our property for both Apple and Google maps, making it really easy for business travelers to find.
Keep in mind that not all business travelers arrive by car. Some take the train, so simple but comprehensive advice on how to find your property and if necessary take a taxi to your property (i.e. provide the taxi service number or app) will be extremely helpful.
2. Reduce Booking Requirements
Business travelers are easy to identify. They will usually be just one person, and on booking.com it has the option to say "I'm traveling for business" likewise for Airbnb business travel this will usually be flagged.
The simple fact is that business travelers are a very low-risk booking, so you do not need to make things complicated by asking them to pay a deposit (which can often be complicated if you aren't able to pre-authorize their credit card – especially now 3D Secure is the standard for credit card payments). Keep it simple for them.
3. On Airbnb turn Instant Book on
Obviously, business travelers want to book and have this confirmed immediately, so if they're booking on Airbnb (and there are many Airbnb corporate accounts now) they must be able to book and receive immediate confirmation. This is a must.
4. Be ready for last-minute bookings
Business travelers often book last minute. I regularly fill my apartments with people booking at 6 pm on the same day. If you have days where your property isn't booked, ensure the cleaning is done and your property is always ready, as you'll never know when you'll get that lucrative last-minute booking.
Also, make sure everything else is ready: The keys are in the key box, etc and it's all good to go. And if you are using a good channel manager, have automatic emails sent to the guest which saves you time and energy.
Really, you should be able to accommodate a last-minute business traveler without even knowing about it. If that's the case, then you really do have a seamless service.
5. Make your directions fantastic
Directions to your property count big time. It doesn't matter how easy or difficult your property is to find, it matters how good your directions are. Good directions can make any property easy to find.
Send a link via email so they can use Google or Apple Maps.
Send a short Youtube video of where they should park.
Send another video showing exactly where to pick up their keys, and exactly how to operate the key box, and then extend this video by actually walking right up to the front door of your property.
Note, if you have multiple properties, the ideal scenario would be one key box for each property all with different codes. This means you'll never have anyone check in to the wrong apartment.
Finally, have a further video showing them (quickly) around the property and highlighting the amenities that they are likely to find useful.
6. Have great Wifi
it sounds simple doesn't it, but there's wifi and there's great wifi. It makes a lot of sense to buy the very best possible wifi available on the market.
Why? Well for a couple of reasons. If you have a guest from another continent trying to connect to a corporate network, then the extra bandwidth might make a huge difference between a slow (and annoying) connection and a fast one. Also, one of the first things I do when I'm traveling for business is to call my family on FaceTime. I regularly travel to the Far East and believe me, a 2Mbps Wifi connection is no good for this. You need really good quality fast wifi. Ideally over 100 Mbps.
It's also true that business travelers want to wind down at the end of the day, and in 2022, most people watch TV via online streaming services, be that Netflix, NOW, BBC iPlayer etc. Having a fast internet connection is really important for this reason too. Or put another way, if you're trying to watch a streaming service and it keeps buffering, this is a one-way ticket to a bad review.
7. Have plenty of business-friendly bedroom facilities
If you're looking to attract business travelers you have to imitate what hotels do and provide appropriate amenities.
Here's what you need:
A hairdryer. Make it intuitive by leaving it nicely untangled in an open bedside draw.
An iron and an ironing board. Most of the time these should be left in the wardrobe. Perhaps a nice-looking sign on the front of the wardrobe advising of where the iron and board is would be helpful and intuitive?
Plenty of hangers for the wardrobe.
A trouser press is a big bonus.
Toiletries in the bathroom are a nice touch. OK, you're not a hotel, but it doesn't cost much to purchase sets of mini-shampoo, shower gel, and a disposable razor/shaving kit does it? And this will help you with re-bookings.
A TV in the bedroom. When I stay in hotels I often put the TV on the sleep timer and fall asleep to the news. Many people don't like being away from their partner and this is one way to ensure a good night's sleep. For business travelers, this is another must.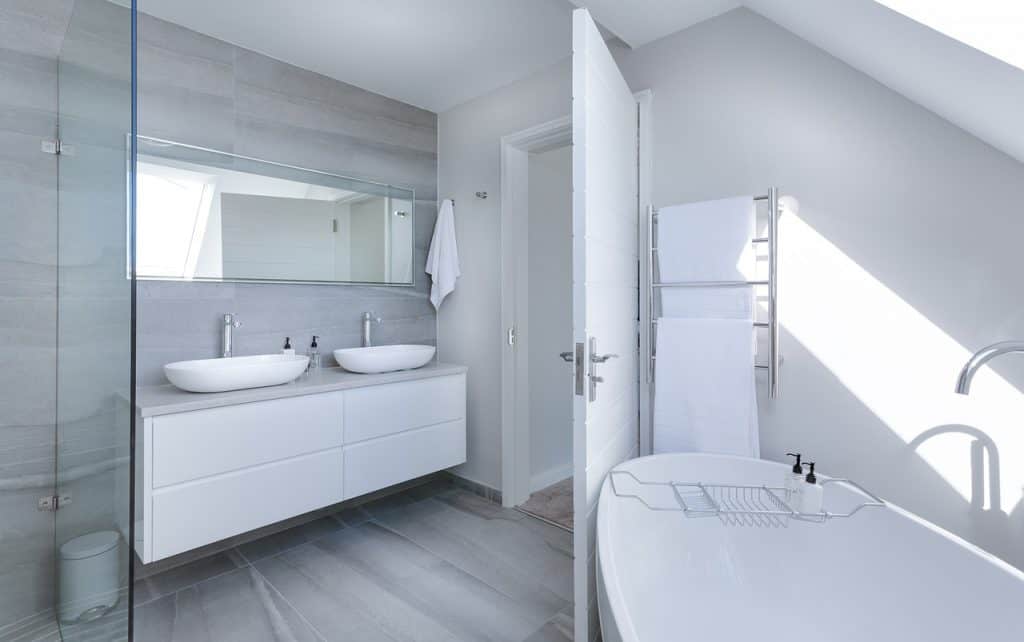 8. Leave a modest welcome basket
It is not expensive to leave the following items out, yet they will be really appreciated.
A carton of milk and some mini-cereal packets.
A small loaf of bread.
Tea and coffee.
A couple of cold beers in the fridge (now you're talking!).
Doing these things costs less than £10 (especially if you buy in bulk) and will really set you apart and make you compete with hotels.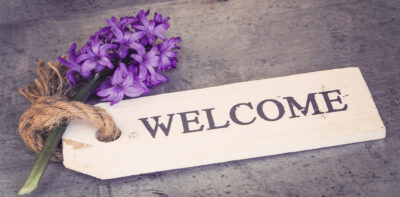 9. Buy a Nespresso Coffee maker
Nespresso is a great way to make an excellent cup of coffee. We have these machines in all of our apartments, and the reality is, that all business travelers often want (or have time for) in the morning is a quick coffee. Use this inexpensive machine to make it a really good coffee!
10. Advise on local places to eat or order food delivery
The chances are that business travelers won't be cooking, so make their life easy by leaving out a list of food delivery outlets that deliver. But don't just choose anything that gets posted through your letterbox. Try them out yourself and recommend only the really good delivery services that deliver quality food quickly.
Also, include clear directions to local shops where people can buy provisions. This is especially important if your business traveler is staying for more than one night.
Make all of this available in print at your property and on your website. The key is that the information is easy and intuitive to access and use.
12. Check everything works!
Finally, and this is probably the most important aspect of all of it: Check everything works, and make it part of your cleaners' checklist.
Does the wifi work? (our home wifi often needs resetting in the morning to get good speeds).
Are TVs working and tuned in?
Leave sidelights and bedside lights switched on at the mains. People don't want to rummage around trying to find the power socket.
(In the winter) Is the heating working and set at a nice arrival temperature?
If you do all of these things you will often find business travelers want to extend their stay or book with you again. Remember, your goal is to be better than hotel rooms, and if you do all of this, you'll establish a nice client list of direct booking customers to fill your rooms in non-peak season periods.
Further Questions
Q: How else can I make more money from my short-term rental?
A: There are many things you can do that most people haven't thought of to optimize your rental. From being on the ball with pricing to charging for extra services, there are many opportunities. You can read my post about this here.
Q: How else can I get more direct bookings?
A: This is an important question because of direct bookings = no OTA (Online Travel Agency) commission. There are actually many ways to do this. Most involve building strong relationships with your guests, but there's a lot more to it. Read my post on this here.
Why not sign up to receive a notification when we publish a new article?