Put simply a Channel Manager, when talking about running a hotel or renting out your property for short-term lets is a centralized system for storing and organizing bookings. They link Expedia, Airbnb, Booking.com, and many other travel websites. They can message your guests, set your prices, prevent over-bookings, and much much more.
When I started to use a Channel Manager (essentially a centralized booking system/booking software), running my short-term apartment rental business became 100 times easier. Everything was arranged in one place, overbookings disappeared overnight, and life became much more simple. And the best thing of all? They are extremely inexpensive to use. I pay less than £100 per month. They simplify hotel reservations / rental reservations with an online diary and most importantly give you a clear snapshot of your bookings without having to look at dozens of different online travel websites.
So let's look at the specifics of what a Channel Manager can do for you and how it can make your life easier.

How do Channel Managers work?
Channel Managers are essentially online booking systems that combine your reservations from all of the different OTAs (Online Travel Agencies). Because the system is 100% live and real-time they completely get rid of the risk of overbooking because as soon as someone books on Expedia, for example, the room (or apartment, etc) becomes unavailable on booking.com or Airbnb, etc. It is the ultimate appointment booking system!
In addition to the OTAs, Channel Managers also connect with your own hotel website or property website and booking engine so that even these bookings are entered into the diary.
The number of connected channels that leading Channel Managers use is vast. There are now literally thousands of OTAs, for example, the Expedia Groups has over 20 brands including:
Expedia
Hotels.com
Vrbo
Egegncia
Hotwire
Trivago
Homeaway
ebookers
……and many more. So, therefore, one huge benefit of using a Channel Manager to manage your customer bookings is that you don't have to sign up for all of these other websites. Once you're signed up with Expedia you're signed up with them all.
They manage your pictures and property description
One of the many time-consuming aspects of marketing your property online is writing your property description and adding pictures to highlight and sell your property.
With the right Channel Manager, you only have to do this once. All of the pictures and descriptions on the Channel Manager's software is automatically pushed out to the booking websites. This saves you a huge amount of time.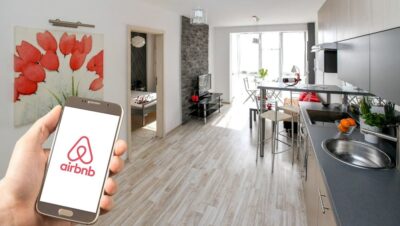 Booking Management
Because all of your bookings are in one place, managing each booking becomes very easy. Key features of booking management are easy to access to:
Check-in times
Guests' contact details
The number of guests per reservation
The length of the reservation
Being able to swap guests to different rooms or apartments (but make sure they are of the same or better quality)
Charging your guests (see next paragraph)
Property Performance (see following paragraphs)
Managing Pricing
Pricing is of course incredibly important! Charge too much, and you won't have any guests, but if you charge too little you'll be underselling your property.
A point I have made in previous articles is to be very aware of these two things:
People book ahead, so make sure you think about and adjust your seasonal pricing accordingly.
Ensure you use occupancy-based pricing; put simply the more guests you have the more you charge.
Ensure that all of your prices are the same across all channels, otherwise, the channels will penalize you for this – because they see it as being non-competitive.
The bottom line though is that a Channel Manager makes it super easy to change your prices, and these are then pushed out onto the internet instantly. For example, if you have one night that is not booked between lots of other bookings, then drop the price, fill the room, and even if you make only a small profit that night, a small profit is better than no profit!
Here's a video you might find interesting about how major hotel chains price their rooms.
Charging Guests
Channel Managers give you two easy options to charge your guests. They either take care of all of the charging for you and then remit the monthly revenue to you, or they give you the ability to charge a guest's credit card.
The system I use is one where the OTAs pass on to me the guests' credit card information, and then I am able to charge their cards directly. This can be an advantage if you charge a security deposit, for example, or you sell "extras" at your property – like breakfast, or you have a mini-bar. However, a major advantage not to be overlooked is that you don't have to hunt for the guest's credit card information, it appears neatly in the booking system for you. More time saved.
A word of warning on this though: Each country will have different legal requirements for charging credit cards, and it's extremely important to be compliant.
In the UK it's called being PCI compliant, and you must make sure that no one else has access to the guest's credit card information, and that it's not stored on your computer system. In the best case failure to do, might mean a non-compliance fine from your credit card merchant, at worst you may end up with a guest dispute or other problems. So ensure that your guests know what they are being charged for and when.
In the case of my channel manager, the guests are automatically emailed when I charge them.
Automated Emails to guests
This is probably one of the most useful things that my Channel Manager does for me. The system automatically emails the guest five days before arrival with information on parking, collecting their keys, and the key box code.
I have made youtube videos to make this as simple as possible, but this means you do not have to email or message the guest manually, and saves you a great deal of time.
However, I also manually send a text message to the guest the day before they arrive with a reminder of the instructions just in case the email ends up in their spam folder. I use a service called TextLocal to do this so it comes from a name, not a number (meaning you can't get into a never-ending exchange of messages with the guests).
Property Performance Data
Another major benefit of having all of your booking data in one place is that you can analyze your booking information. For example, you may be interested to know:
Your average price
Your average length of stay
Your average number of guests
Your total turnover in a year (in the UK turnover above £85k per year is subject to VAT.
Don't underestimate this data's value. You can use this data to tailor your offering and therefore be both more efficient and more profitable. For example, if you get lots of one-night stays, an easy win would be to optimize your pricing for longer stays (which your Channel Manager can do, or you can do directly with booking.com or Expedia).
Recommended Channel Manager
There are many different Channel Managers on the market suited to different-sized businesses. Some are a lot better than others, and I have tried quite a few.
I personally highly recommend Lodgify – I have had a great experience with them, their prices are excellent, and most importantly they are the most feature-rich Channel Manager I have tried. Take a look for yourself.

Further Questions
Q: Can I use a channel manager but still have access to the booking.com extranet?
A: Yes. There are different types of connections you can have with OTAs. Some are called "Full Connections" where all data (including prices, photos, everything) will be synchronized; however, some connections can be "XML only" which means booking and pricing data are synced, but then you directly 'tweak' your pictures, and indeed offers or promotions that these sites may run.
I would say a full connection is right for a beginner, whereas an XML connection may be right for someone with more experience.
You may also be interested in these posts: